Rural accommodation
lo corral d'arnes
Lluís Companys 65, 43597 - ARNES
lo corral d'arnes
A privileged environment
Pure nature, culture, history and art fuse at an ideal environment for those who want to connect with the earth that receives us and caters of only experiences.
The Natural Park of the Ports offers everything what a lover of the nature desires: mounts and rivers, vertical walls and senders calm, flowers and butterflies.
For the who enjoy of the culture and the history, at any corner of the Terra Alta or of the neighboring Region of the Matarranya among oliveres, almond trees and vineyards will find what seek.
The Independent Home
Lo corral d'arnes it has two sides: our home where construct our life and the home that can elect to billet you with your friends or familiar, and at what will an independent fit with 2 dwellings, 2 baths, cooks/living room and a yard of you exclusive.
Double Room
Double dwelling with bath
A dwellingconfortable for two persons, decorated with a rural style.
You will hear you a lot at taste at her and since where will be able to access at the yard to view the sunsets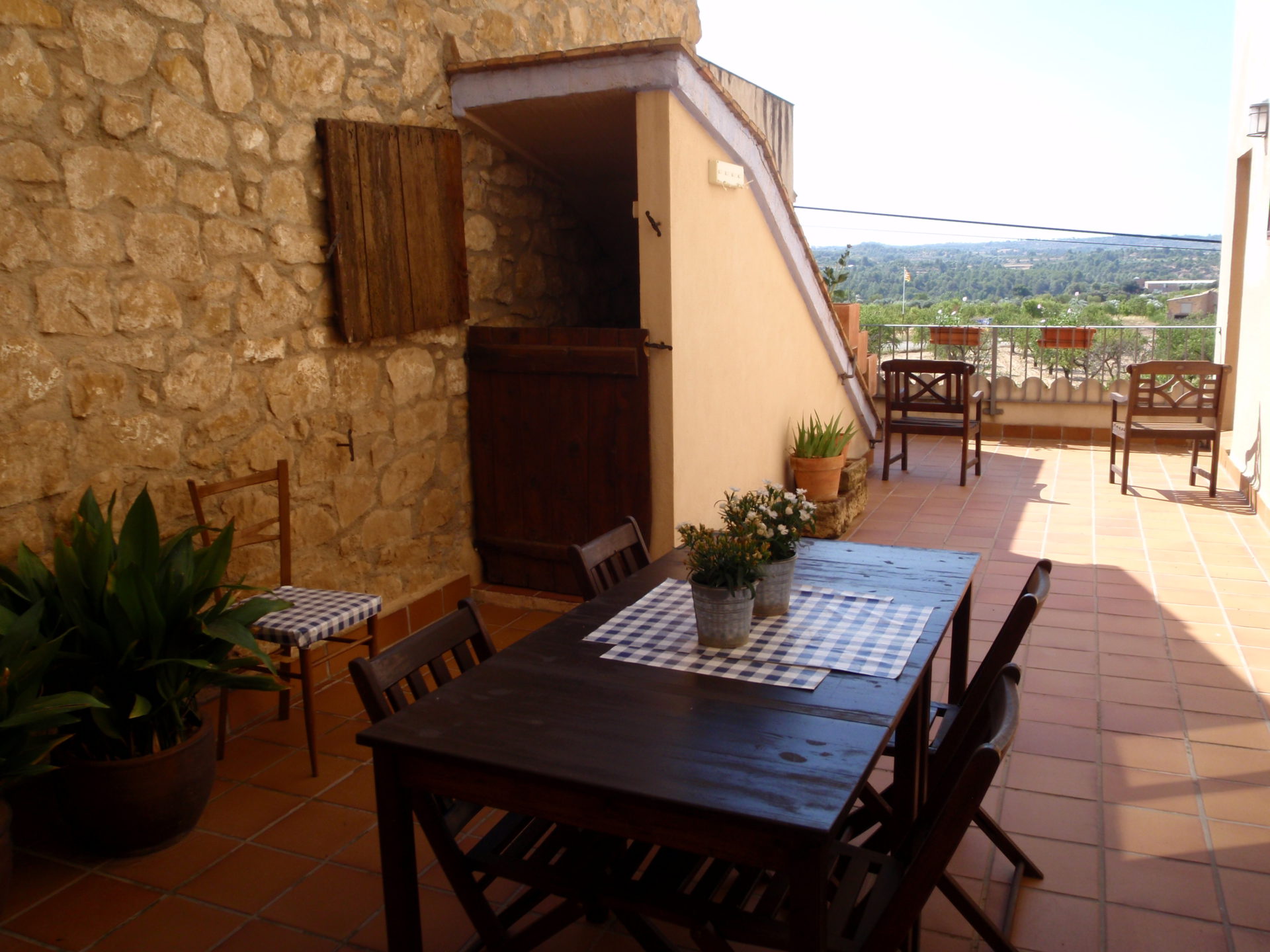 Yard
The yard is a room where enjoy of the views, especially the sunsets, read a book, take a coffee or meditar and enjoy of the silence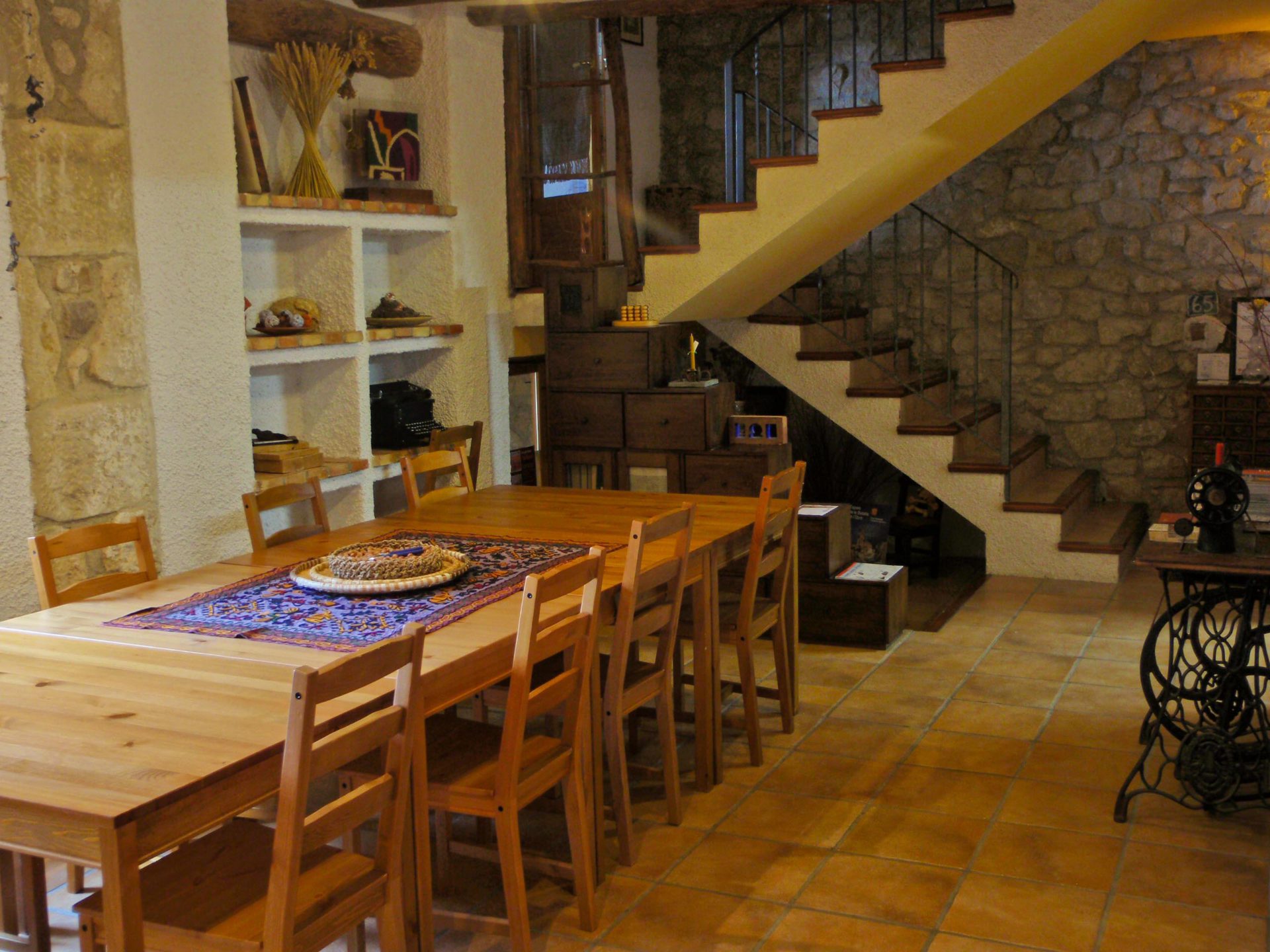 Living room
The Living room with a cosy and warm ambient where total us around a table, interact and connect with those who accompany us.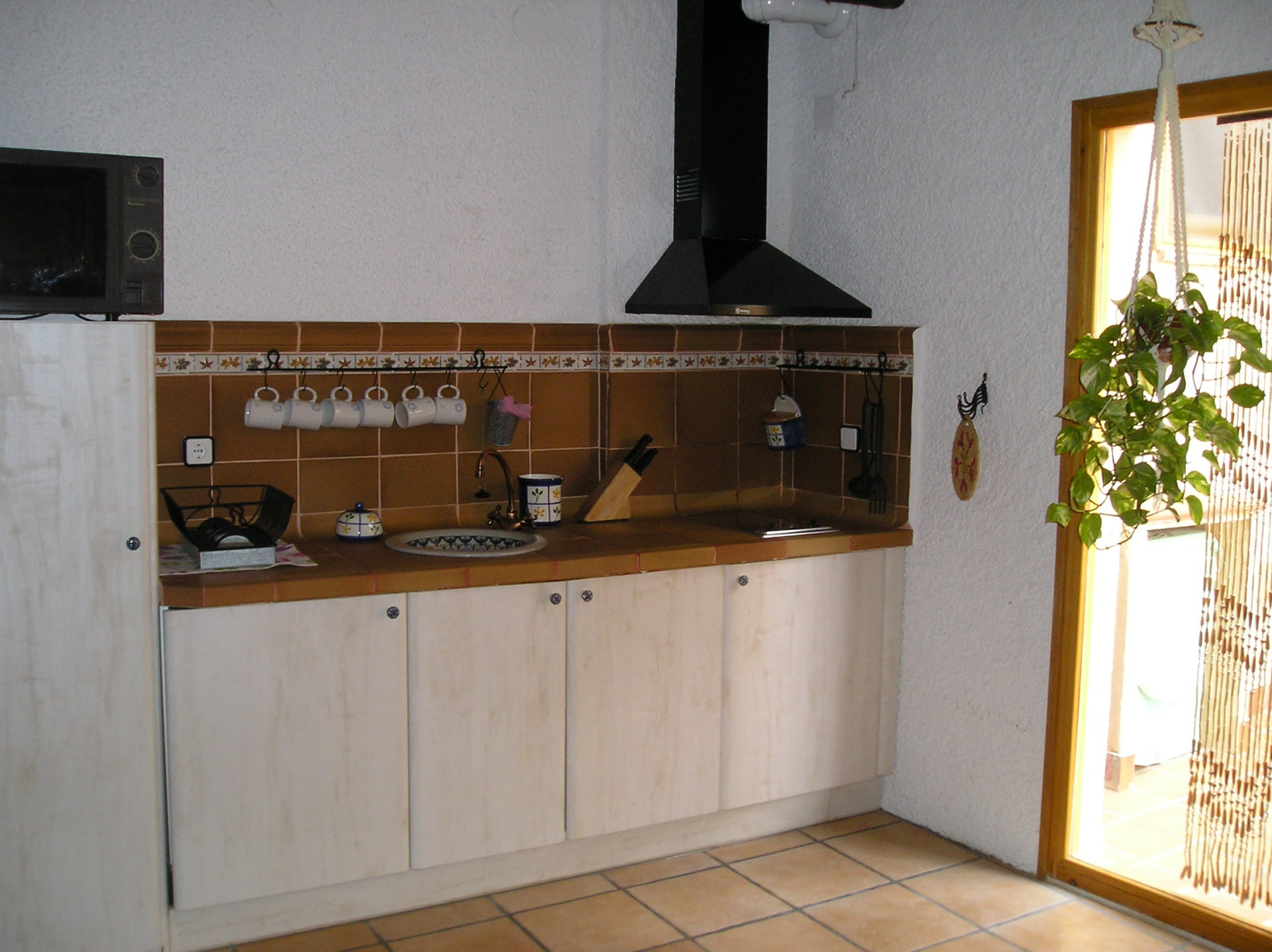 Kitchen
The kitchen has all the necessary elements for the preparation of food if we so wish. For use when we rent the whole house.

testimonials
what say those who have visited us
Pasamos un finde perfecto! La casa es grande y comoda, los dueños muy amables, nos ayudaron en todo. Es un lugar perfecto para desconectar de la ciudad y hacer actividades al aire libre. Nosotros hicimos una ruta en bicicleta por la Via Verde, muy divertida, en el pueblo hay alquileres de bici que te recojen al final de la ruta. Además también se puede disfrutar de los distintos rios de la zona.
TOTALMENTE RECOMENDABLE! 😊
Without having more references than the score of 5 on this portal, we have met great cooks, magnificent mountain guides, good hoteliers and even better people to talk and enjoy life with professionalism. Can you imagine all these virtues in the same people ?: Go to El Corral de Arnes and you will know them.
The second stage of the Estels del Sud crossing has taken us to El Corral. Aesthetically it is beautiful. Tastefully decorated. The space is spacious and the owners are attentive and knowledgeable about the area and the mountains of the entire country. With a lot of experience in high mountain routes. .
Arnes worth a visit !!
We have passed an incredible bridge of La Purísima thanks to Marisa and Ismael who have treated us super well, in a very cool rural house with all the comforts and with a fantastic food. See you soon And thanks for everything !!!!!!
What offer you
Kicks and Activities
Reviews of activities of mount
Handcraft activities
Les teranyines del corral it is the textile handmade workshopat the same accommodation, where Marisa, handmade master weaver and tintorera works
It says the said that "they do not make any harm the cobwebs at the farmyard"
From here we offer you:
Point of sale with the sign of Craftsmanship Catalonia that accredits handmade own production and of proximity
Visit the workshop and make a tastet at the looms
Workshops of short length: Tastets textile of cover and natural dyes
Monographic courses of manual loom of low lliç, tapestry and natural dyes to learn the technicians at depth
You can adapt you at our diary or come when want to at the card. Individually or bands very reduced. Always under reservation!
Arnes is a people with several artisans. Also you can find the cerera (candles at wax of bee), the smith and the ceramist.
Activities at the Nature
From lo corral d'arnes and as an expert Mountain Guide who knows our environment, we can make you proposals for stays adapted to your needs and tastes to enjoy the privileged environment that surrounds us.
Since the observation of the affluent wildlife of this territory (are specialists at butterflies of the Ports) until the most demanding hikes. Since simple matinals, until cross of five days. Already it was foot or at bicycle, since the Unripe Roaduntil The Ports
Also we can you aid at your stays of climbing, have opened and equipped some of the most met roads of the zone
We are in the Ports Natural Park, with several accesses to this fantastic space. In addition to knowing the beauties of the Ports and our region the Terra Alta, with its culture of wine and oil, and the Via Verda, you can also visit the neighboring region of Matarranya, and we are one step away from the Delta of the Ebro. You think that we are territory declared as a Reservation of the Biosphere for the UNESCO.
Have lunch matiners
An always included kick at the hire for dwellings is the breakfast.
Schedule of 7 at 9 of the morning: so that you can commence very soon your activities at the mount
A complete breakfast thought to satisfy all the preferences:
Coffee/Infusions/Milk/Juices
Cereals
Bread with tomato
Homemade jams/Butter
Local biscuits
Iogurt
Cheeses/Dished
Good benefit!
Picnic
For all those that need to eat out of home, can offer you our pic-nic, includes:
. sandwich of stuffing
. Cheese sandwich
. Juice
. sweet paste or chocolat
. Piece of fruit according to season
. Candies
If you are vegeterià/*ana or have any allergy or intol·lerància, only have to it to us say and adapt the beak-nic
Price: €8.50 Celiac Special: €10
Kick Washing machine
If you are billeted at the Independent Home have at your disposal a washing machine included at the price.
If you have the hire for dwellings, can offer you the kick of washing machine like a kick apart.
Price: 5€
Room Bike
A special kick for our customers cyclists, have the place to save your bicycle.
A room no only to save it with security, also to wash it and prepared with all the necessary utensils for a correct repair, if it was the case.
We are room Bikefriendly
Come on

We expect you!
A rural experience that will let print at your memory
If you have any query route us a message at the following form
Lluís Companys 65, 43597 - ARNES